Olympic Game Farm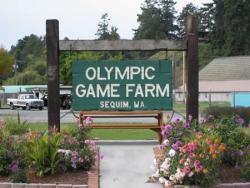 Olympic Game Farm
A great place to take the kids while on vacation.
The Game Farm has many different animals, from waving bears to llamas.
A family run business, the Olympic Game Farm is home to many animal species, both endangered and non-endangered.
You can either drive or walk through, feed wild Buffalo, and visit the petting zoo. A recommend must see!