Reviews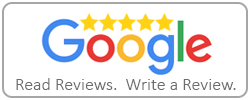 Sequim Bay Lodge is just east of Sequim - definitely worth the drive outside of town. While the property does need a bit of updating to the grounds, it is very pleasant and give the feel of a an old-timey resort from the 40s. There are huge grassy areas for children to play or dogs to romp (yes, pets ARE welcome), beautiful gardens throughout the property.
This is not a modern, glitzy hotel. It is a comfortable, clean, and VERY spacious place to stay while enjoying the area. Some rooms have in-room spas. The water pressure in the shower was great! So frequently, hotels have gone to the water saver type of shower head, and whatever water they think they are saving, gets wasted if you have thick hair and are trying to rinse out shampoo & conditioner.
All the rooms are huge. On this trip (we've stayed here at least once a year for the past 10 years or so), our room was on the ground floor and the patio door opened up onto a private patio, with access to the garden area. While it may sound "higher" in price to folks unfamiliar with the area, it is not. Most rooms in the area range from $120-$200 per night, with far less quality. Definitely be back!
Cyndi S
Longview, Washington
Hi,
We are from Maryland and enjoyed our two week stay. The rooms are clean and the the motel is quiet. We were happy with the owners and staff. Our room, and some others they let us look in, have modern TVs with cable, refrigerators, and microwaves.
We were happy but keep in mind our motel standard is it must be clean (they are very clean),the place needs to be quiet (it is), and the shower and drains need to be A+ (they are). Beyond this an English garden is maintained throughout the property, there is a short trail, a lot of open space should you want to lay out in the sun and read, an outdoor pool, some of the rooms have their own hot tub, and a simple breakfast (coffee, tea, juice, muffins, cookies, energy bars, and fruit) is provided each morning.
The owners even shared some huge crabs with us, let us use their company printer, and provided endless advice on the area. We found new friends in them - beyond just being guests. The room price (we were in season) is fair.
Now for my comments about those that wrote less than positive reviews. If you want a luxury hotel than you need to pay for it. There are hotels in the area that cost fifty bucks plus a night more.
If it's worth it to you to have an indoor pool, fitness center, a restaurant on the property, and to be in a newer motel than pay the money. You will get what you want with a santitized institutionalized staff, and thin walls. I'll review such a hotel at SeaTec after this.
In summary, Sequim Bay Lodge is great for anyone that wants a "down-home" place to stay - clean and quiet. We plan to go back and even if we own an RV will still spend time with the owners of this nice place.
WG
Columbia, Maryland
I found Sequim Bay Lodge purely by accident. I was reading reviews on another hotel and Sequim Bay Lodge was mentioned as a place some of their family stayed.
I read a lot of good reviews and decided we'd give them a try. The room was very comfortable and quite large. There is also a microwave and small refrigerator in the room. It also has a nice little balcony and the grounds are lovely. Our room had nicer furniture and a flat screen TV.
Sure, the mattress could have been a little plusher, but the owners are upgrading as they can and they are doing a great job. I can't remark on the breakfast as we had to leave early to catch the Victoria ferry. We would definately stay here again. The hotel is also close to the casino, where we went for dinner.
Chris H
Spokane, Washington
We stayed here 2 nights over the 4th of July weekend. We had flown into Port Angeles airport on a spur of the moment vacation so had not made lodging arrangements a head of time. With lots of activities going on in the area there was a limited selection of affordable lodging. We were a bit leery of this place due to the mixed reviews but ended up staying for 2 nights.
The king rooms are very large, with large bathrooms and refrigerators. There were areas that could have used some fresh paint but we found everything very clean. The mattresses could be upgraded but were acceptable for the price savings compared to surrounding hotels and inns. We paid less than half of what other places in the area were charging for very similar looking rooms.
Didn't eat there so can't comment on that but the owners were helpful and courteous and the grounds are beautiful! The only thing that I can think of that would improve the rooms would be an additional mirrored vanity area outside the bathroom and less generic bedspreads. Great value for the price!
Bunnarrabbit66
Billings, Montana
We found this place a treasure, not fancy but clean. The new owners are making improvements, and the grounds are being developed in an inviting way that makes you want to explore.
I was in the area to explore nature as it's finest, and staying here added a layer to the vacation that will be remembered. I will definitely go back my next time out to the Olympic Peninsula.(I would like to see the pool fixed my next visit.)
Regina V
Charlotte, North Carolina
Wonderful Hospitality! What a welcoming and helpful front desk staff! We had booked a room and she helped us upgrade to a suite. Lovely fireplace and a HUGE jacuzzi. Pretty meadow view from the nice little kitchen. We were not smokers, but if you are, I'd recommend Suite 408. It is on the end of the building and has a nice balcony.

Of special note was the speedy and efficient response to our request for help lighting the fireplace and how quickly the staff came to our aide. We truly felt welcomed and taken care of - a rare event these days. We certainly recommend the Sequim Bay Lodge to our friends now. Sincerely,
- Happy Camper!
- Olympia, Washington
A Place to Return to! We found this place to be very clean and comfortable. The owner and his wife looked after us pretty good. He is an avid gardner and spent time outside in the garden to make the place look inviting when you drove up to the front door.

The property itself was gorgeus with 17 acres of beautiful trees with trails and a big grassy lawn to kick a ball around.

We were going to stay one night but next morning we decided to stay another night. So quiet and restful we really enjoyed ourself. We would like to stay there again when we go over to Olympic Peninsula.

Room Tip: When finding a room over Internet or when actually there, ask for room in back building. There are two buildings here and you cannot here any noise from the Highway in the upper building.

- Victoria, BC, Canada
Great room, great value! My husband and I were very happy that we chose to stay at Sequim Bay Lodge for a weekend getaway. The hotel is conveniently off highway 101, across from the John Wayne Marina. It was so peaceful to stay in a clean and quiet room, surrounded by trees and beautiful flowers.

They served a simple continental breakfast and staff were kind and friendly. I would definitely recommend a trip to Sequim for nature lovers and to stay at the Sequim Bay Lodge.

-Seattle, Washington
Neat, Clean - Good Value! We have driven past it for years, but decide to try it. Wife said 'looks expensive' from the outside. We were pleased with our stay, found it to be; neat and clean with friendly staff. Rooms showed a little wear but for the price, we liked it. Food at the casino , down the road was good.

Room Tip: Good food and value at the casino down the road.

- Helena, Montana
Very nice! Nice quiet location, just a couple of minutes east of Sequim. Large property with no other civilization in sight, other than the road and a building across the road. Room (2 queens) was bigger than expected. Very friendly and helpful staff.

- Colorado Springs, Colorado
The tub rooms are awesome! The first time we came to stay was so awesome, we have been back many times since then, its our getaway spot. Love it. Room Tip: if your traveling as a couple the tub rooms are the way to go .

- Kingston, Washington
Neat little hidden gem! What a quaint and cozy little place. We were party of a large wedding party that stayed here this past weekend. We were well taken care of by the staff, and had everything that we needed in our room. It was a nice place to retreat back to after all the hustle and bustle of the wedding festivities. I found our room to be clean and spacious, nice and simple.

-Kirkland, WA