Sequim Golf - Dungeness Golf and Country Club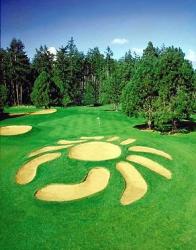 Sequim Golf - Dungeness Golf and Country Club
Now owned by 7 Cedars Resort and called the Cedars at Dungeness!
Play Golf in Sequim - Cedars at Dungeness
The Cedars at Dungeness is located in sunny Sequim, Washington, on the Olympic Peninsula.
Nestled in a lush valley, it is a year-round 6,610-yard, par 72, 18-hole Championship course.
Being driest course in Western Washington, allows us to host a number of Pro and Pro-Am tournaments throughout the year.
To find out more about The Cedars at Dungeness or upcoming tournaments, click here.